Brody Carlson
Gender
Male
Age
14
Professional Information
Profession
 
1st Degree Black Belt, Student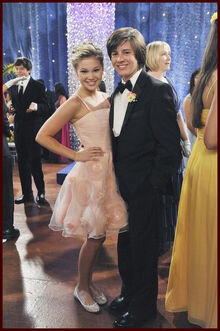 Brody Carlson was a former Black Dragon, although he quit after learning of their bad intentions against Kim in the episode "The Wrath of Swan". So far he has only appeared in one episode. Brody is portrayed by Billy Unger.
About
He asked Kim to the Swans Court Cotillion after Jack rejected her, but he did it as a plan of initiation to enter the Black Dragons. He is a 1st degree black belt. He made Jack jealous by flirting with Kim constantly. He called Kim his "favorite lady," making Jack quite irritated. Rudy reveals that he tried to recruit him but Brody was dead set on being a Black Dragon.
At the cotillion, he is crowned King with Kim being his Queen, but then the plan takes action. The Black Dragons, mainly Frank, had sprayed Kim with mushroom gravy. When the Black Dragons wanted to fight the Wasabi Warriors, he regretted doing that to Kim, and he stepped up and did the right thing, winning against Frank. He also called Jack "Brochacho".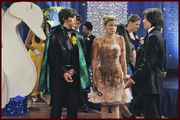 Trivia
This is the first time that Leo Howard and Billy Unger are together the second was Lab Rats Bionic Action Hero.
Brody decided that he wants to leaves the Black Dragons and joins the Wasabi Warriors in fight to the Black Dragons.
Community content is available under
CC-BY-SA
unless otherwise noted.